Α Kid's Corner awaits you at the Acropolis Museum!
The Museum might be closed for now because of the worldwide COVID 19 pandemic but we have great news! When the Museum reopens its doors, there's an exciting new space waiting for you if you are a kid aged 6 – 12! It's a specially designed area - the brand new Kid's Corner - on the Museum's second floor that has been fitted out with computers with touch screens for digital game play, the LEGO® model of the Acropolis, a hologram of the Goddess Athena Parthenos' statue and much more! Before the Museum's closing, a group of young friends of the Museum came to test the space out. You can see them below in action! Provided that you can visit the Acropolis Museum, don't miss the Kid's Corner! There, surrounded by the exhibits from the ancient Acropolis, you can become the hero Hercules in the Gigantomachy or a time traveler on a sacred mission and live historic moments with a (friendly) snake up on the Acropolis! But have no fear, all this is always under the watchful eye of our 3D Goddess Athena!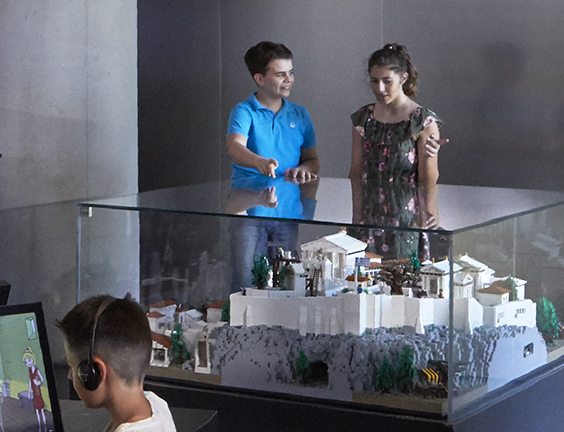 Nasos and Irene are excited with the LEGO® Acropolis; They think it's very cool!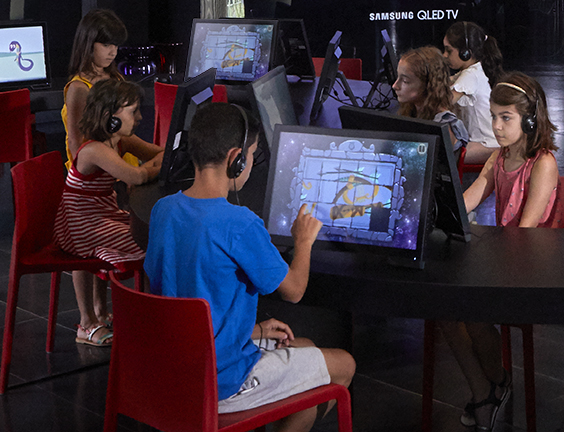 Alexander plays the Gigantomachy. Later he told us he loved it!

That's all ΑΜΚ (AcropolisMuseum Kids) fοlks for now, stay tuned for more exciting news. Keep safe, stay well, and we hope to see you soon!