We are celebrating! International Museum Day 2021 at the Acropolis Museum
Great news! The Museum is finally open and on Tuesday May 18th - International Museum Day - we are celebrating and we have prepared a special treat for you! Watch the digital application "Virtual tour of the Acropolis Museum", a 360ᵒ video especially designed to give you the feeling that you are touring the Museum on the spot! Go to the Museum's website: https://theacropolismuseum.gr/en/multimedia/virtual-tour-acropolis-museum. If however you are visiting Greece and you are nearby, come with your family and tour the Museum's exhibition from 10 a.m. until 6 p.m. on this special day for free. You can also visit the ruins of an ancient neighborhood at the Museum's lower level and our archaeologists will answer every question you might have about the ancient site.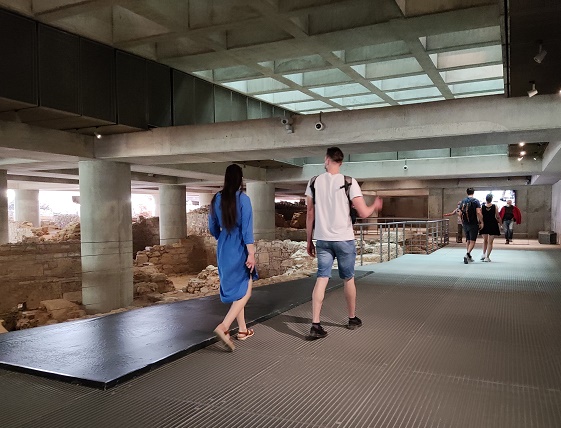 In the footsteps of the ancients. A walk in the ancient neighborhood of the Acropolis Museum.
That's all ΑΜΚ (AcropolisMuseum Kids) fοlks. Stay tuned for more exciting news. Stay safe and hope to see you soon!